What We Do
Farm Supply Co has been a part of Elizabethton, TN for over 80 years. We reside in our original location in Historic Downtown Elizabethton in a building that initially housed a Hudson Motor Car Company dealership. We are proudly family owned and operated!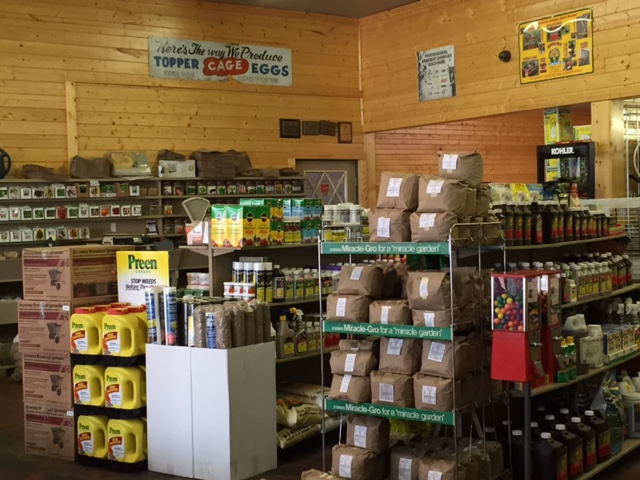 We Can Help
When Farm Supply Co began, its focus was to help local farmers and families care for their gardens and animals. We have continued that philosophy to this day! We approach each interaction in a personal manner and are proud to help solve the problem you're facing or answer your farming questions. We stock feed, accessories, and animal health supplies for large animals and pets alike. Our garden center boasts a variety of seeds, locally sourced plants, fertilizers, soil amendments, and insecticides. We have also expanded our organic options to include soil, fertilizers, weed control, and insecticides.
Our Services
In 2010, we expanded our selection to include power equipment and small engine repair parts. Our showroom includes ExMark, Husqvarna, RedMax, Billy Goat, and Mantis equipment. Our parts department stocks OEM parts for each equipment line and engine parts for Kawasaki, Kohler, and Briggs and Stratton. We have aftermarket parts to fit almost every manufacturer, including hard to find or older model equipment!
Our store has expanded in size and selection from our humble beginnings but we remain a hometown store at heart!
Questions? Comments? Concerns? Feel free to contact us here at the Farm Supply Company and we'll see what we can do.