About Farm Supply Company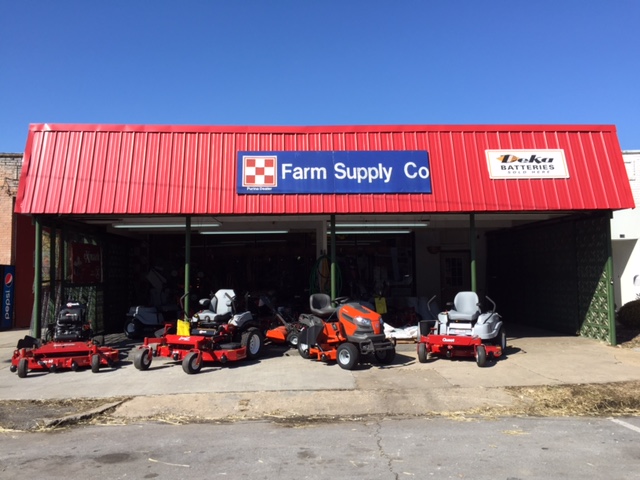 We have operated as a small, family owned business in downtown Elizabethton, TN continuously for over 80 years. We started as an exclusive Purina retail store and also sold garden and farming supplies. Over time the product lines have expanded to include animal health supplies, lawn and garden supplies, and most recently power equipment.
Our roots are based in feed, seed, and fertilizer for local farmers and hobbyists alike. We strive to help each customer with their individual needs, whether they are caring for their animals, garden, or lawn.
Farm Supply Co offers personal and knowledgeable service to meet all of your needs!
Questions? Comments? Concerns? Feel free to contact us here at the Farm Supply Company and we'll see what we can do.