Farming Supplies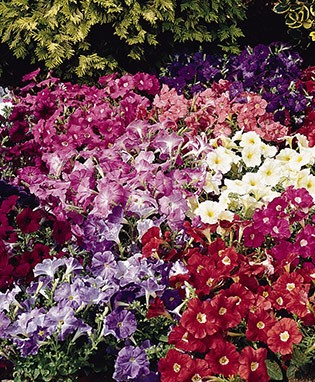 Petunia
These colorful flowers are old favorites for their graceful blooms in spring, summer, and fall. Use them in flower beds, window boxes, containers, and hanging baskets. The way petunias wind through other plants makes them good companions in containers with verbena, coleus, and other plants.
Petunias tolerate light frost, so you can plant them in early spring for blooms that continue until the first hard freeze in fall. Pinch off old blooms as they fade and fertilize in late summer to encourage new fall growth. In Florida and other areas without hard freezes, you can plant petunias in fall, too.
Good drainage is very important to keeping plants healthy.
Type: Annual
Light: Full sun
Plant spacing: 9 to 12 inches apart
Plant size: 8 to 16 inches tall